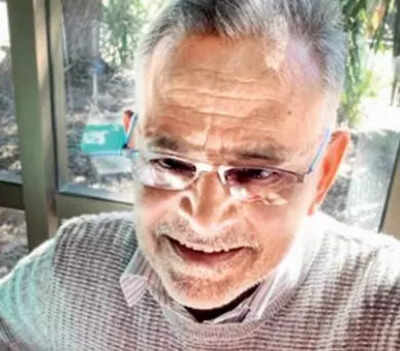 Abbas was in the same class as the PM's brother Pankaj Modi
AHMEDABAD: A Muslim boy who became an integral part of the Modi household at Vadnagar in Gujarat's Mehsana district in the early seventies, finding familial love and forging a lifelong friendship as he pursued his studies there, finds mention in PM Narendra Modi's emotional blogpost commemorating his mother Hiraba entering her 100th year.
"After the untimely death of my father's close friend who stayed in a nearby village, my father brought his friend's son, Abbas (Ramsada), to our home. He stayed with us and completed his studies. Mother was as affectionate and caring towards Abbas as she was towards all of us siblings. Every year on Eid, she prepared his favourite dishes," PM Modi writes.
Abbas, who now lives in Australia with his son, completed his matriculation with excellent grades while staying in Modi's family home. He was in the same class as the PM's brother Pankaj Modi, and both got government jobs – Pankaj in the information department and Abbas in the civil supplies department – together.
PM Modi's father Damodardas, a grocer, had convinced the family of his deceased friend, Miyanbhai Ramsada from neighbouring Kesimpa village, to send Abbas to stay with his family in Vadnagar for further studies as the village school did not offer classes beyond fifth grade.
By the time Abbas appeared for his SSC exam in 1973-74, Modi had left Vadnagar for Ahmedabad to become a full-fledged RSS pracharak. Abbas mentions in his book on PM Modi the crucial role the latter's family played in his life and career.
Prahlad Modi, another of the PM's siblings, vividly remembers Abbas Ramsada's stay at their house. "Abbas stayed with us for a few years and left after matriculation. He was my brother Pankaj's classmate," he said.
Decades later, when Modi was Gujarat CM, Abbas met the future PM and the two spoke for a long time, reminiscing about the old times.
FOLLOW US ON SOCIAL MEDIA
FacebookTwitterInstagramKOO APPYOUTUBE